go to
OMNIZONE

back to Cyberatlas'
Other Signals

go to related symposium
The Space Between
(will open in new window)
OMNIZONE offers conceptual and artistic projects that directly or indirectly suggest maps, "however obtuse," of digital culture.
The site's organizers, artist Stephen Pusey and curator Yu Yeon Kim of the Plexus online hub, developed the project in 1998 as a reflection on the unfixed and varied perspectives of online culture. more-->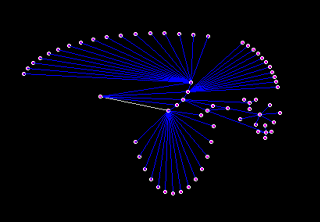 Nodescanner by Stephen Pusey
To ensure that OMNIZONE will continue to engage the shifting intersection between technology and culture, the site's organizers have chosen to abstain from a regulated or focused structure, statement, or design. Instead they have encouraged their contributors to approach the subject in diverse ways.
Philosophical contributions include an essay by Christiane Paul that discusses the challenges and social implications of mapping cyberspace and a hypertext project by Allison Craighead and Jon Thompson that illustrates the absurdity of footnoting references in an age of information overload.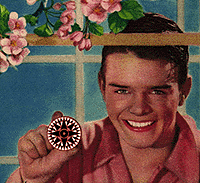 How to Map a Non-space
by Susanna Paasonen
Among the many artist projects on the site are Stephen Pusey's spidery interface to a mosaic of shifting Web slices, Susanna Paasonen's project on the mapping of non-space, and Mark Napier's digital landfill, where visitors can turn their discarded images and html into semi-transparent layers in an ever-accumulating trash heap.

Digital Landfill by Mark Napier
Artist Maciej Wisniewski's contribution to OMNIZONE is a map that reverses the normal direction of hyperlinks on the Web. Starting with a given Web page, ScanLink reveals all of the titles and addresses of other Web pages that link to that page.
ScanLink by Maciej Wisniewski
go to
OMNIZONE

back to Cyberatlas'
Other Signals

go to related symposium
The Space Between
(will open in new window)